History of Cavite Mission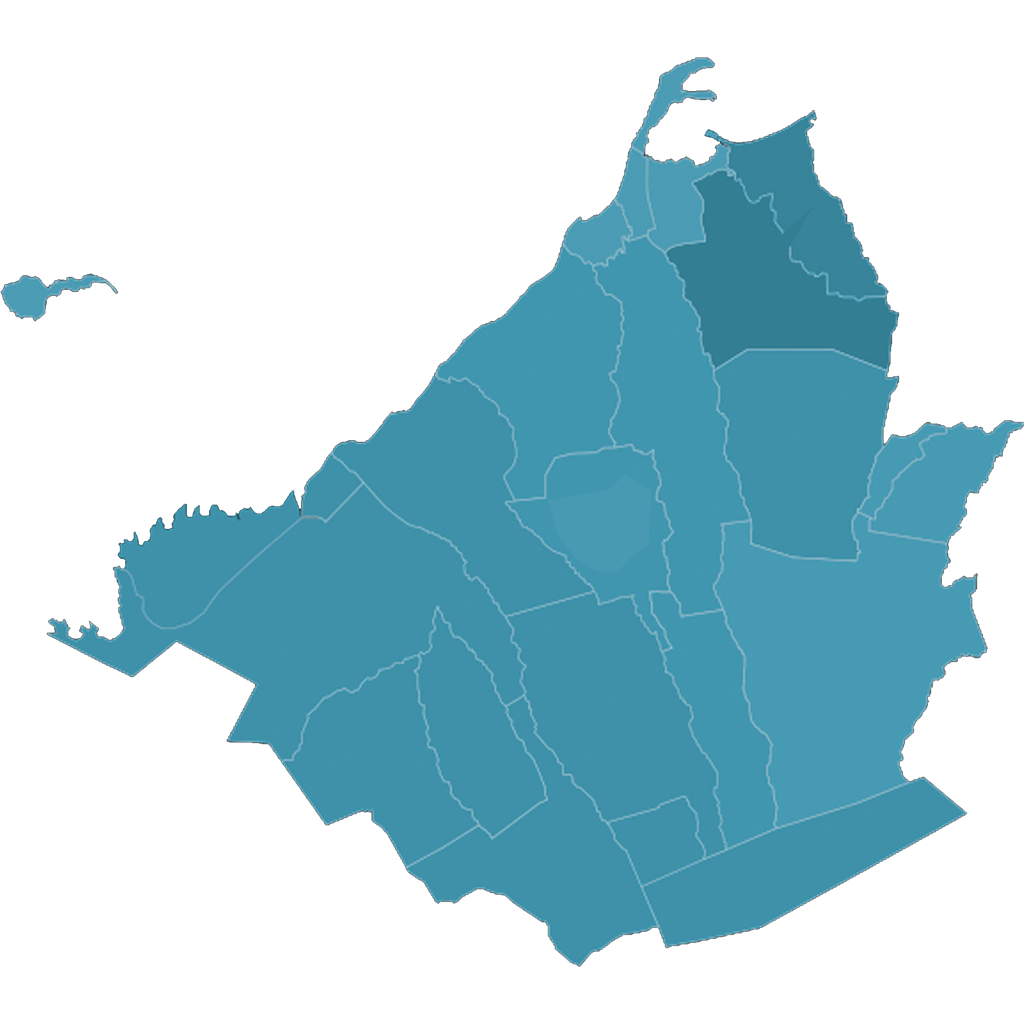 The good Lord called committed, hardworking foreign missionaries – literature evangelist Robert A. Caldwell in August 1905, young
Americans James and Cora McElhany in March
1906, and Americans Lewis and Ella Finster in
December 1908 – who pioneered the Adventist
epic in the Philippines.
Specifically, Elder Lewis Finster, also named "Apostle to the
Filipinos," conducted series of aggressive evangelistic campaigns in 1911.
Their efforts paid off, through God's making, in the organization of the very first Seventh-day Adventist Church in Sta Ana, Manila on March 11, 1911.2
It was God's providence that Elder Finster decided to evangelize Cavite after the birth of Sta. Ana Seventh-day Adventist Church. He sensed in 1913 that Kawit, a municipality of Cavite historically known as cradle of Philippine Independence (being the place where First Philippine President Emilio Aguinaldo proclaimed Philippine Independence in his very house), already knew the gospel. This was due to the dedicated canvassing work of a 72-year-old brother who desired to work for the Lord at all cost as early as 1912.
Such interesting to know that Elder Finster spoke to five or six hundred people in one of the evangelism drives in Kawit that it compelled him to ask for assistance (L. V. Finster, 1913). On June 1, 1913, 18 new Sabbath keepers accepted Jesus as their Personal Savior. In December of the same year, more souls were baptized in the Seventh-day Adventist Church (Newsletter for Asiatic Division, 1913).4
Francisca Manipol (1904-2000) stated, as attested by Priscilla Legaspi and her sisters, that Binakayan Seventh-day Adventist Church was the first Adventist church in Cavite. (Binakayan was a village or barangay of Kawit). Founded in 1913, Binakayan Church was also witness to the selfless and sacrificing services of Pastor Isaac Enriquez, its first pastor. Pastor Enriquez had also unparalleled love for young people that he led them to useful lives, Christian service, and heavenly citizenship.5
Then Binakayan 22-member church included Doray Balan, Mariano Balan, Lope Balan, Marciana Baso, Telesforo Baso, Bruna Felizardo, estanislao Felizardo, Felix Felizardo, Maria Frani, Monang Javier, Juan Javier, Florenciana Javinas, Prudencio Javinas, Segunda Javinas, Eulalia Malinis, Francisca Manipol, Pio Monzon, Teodorica Nardo, Epitacio Poblete, Agrifina Ramos, Lucia Ramos, and Faustina Villanueva. The building that first housed the church stood across the present Baldomero Aguinaldo Shrine in Binakayan, Kawit, Cavite. Unfortunately, the lot owner sold it during the Japanese occupation. Responding to the situation, the members met for religious services in a storage house beside the present shrine.6
In 1914, the second Adventist church in Cavite – Aniban Seventh-day Adventist Church – was born. Six families filled the new church: the Ocampo, Gervacio, Sabater, Fabian, Rivera, and Beroncal families. Pastor Isaac Enriquez also served as first pastor (1913-1916).7
Soon, more local Adventist churches began to dot the province of Cavite: Naic in 1920; Malagasang, Imus in 1924; Bucal, Maragondon in 1924; and General Trias in 1930.8
Administratively, Cavite had only one district of 11 local churches in 1940: Aniban, Binakayan, General Trias, General Aguinaldo (Bailen), Lumampong, Kaytitingga, Julugan, Malagasang, Magallanes, Naic, and Silang. In 1970, the lone district divided into two districts – upper and lower Cavite until it flourished through the years and became an administrative unit called Area which is the equivalent of a province that contains the districts. Cavite territory continued to thrive under the able leadership of then Central Luzon Mission (CLM) now Central Luzon Conference (CLC).9
With Cavite's robust spiritual and member growth co-existed the Caviteños' longtime dream to be a full-fledged conference. The driving force was desire for speedier advancement of the gospel in this fastest economically and industrially flourishing province.
And God slowly but surely realized the dream. The process took quite a number of years. It began around 1998 when some lay members in the province of Cavite started to clamor for some changes that would bring the members nearer to the Central Luzon Conference (CLC) administration. The reason was that the CLC covered a vast expanse of territory which included Central Luzon, Metro Manila, and Cavite. Those lay members felt that on many occasions, decisions concerning matters affecting the churches within Cavite took quite some time to be made. It was indeed the objective of those members to bring the administration nearer to the constituents, so to speak, that they moved for the creation of a Cavite Conference. They also believed that such a course would spur the growth of the work within the territory.
The clamor got the support of many members of the different local churches in the province, although some were not amenable to the idea. The matter was brought to the attention of CLC which, like a mother who sees wisdom in a son's or daughter's idea, consented to the innovative Cavite Conference proposal, and subsequently made an action pertaining to it.
That action was endorsed to the North Philippine Union Conference (NPUC) which consequently created an ad hoc committee sometime in 2003 to study the feasibility of such Conference status and if so, appropriate recommendations would be done.
The members of the ad hoc committee were composed of the following ministers and laymen: Pastor Nestor Dayson – chairman; Pastors Israel Bacdayan, Honesto Mercado, Jessie Acosta, Ismael Caroro, Ephraim Parulan, Liberato Moises – minister members; and Dr. Vaughn Buaquinia Dr. De Vera, and Capt. Lucio Ibañez – lay members. In 2004, the ad hoc committee came up with a study showing the feasibility of Cavite being a conference. Hopes were high that soon the dream would be realized. However, for one reason or another, the approval was not immediately forthcoming.
Ten years later, sometime in the first quarter of 2014, the clamor for the creation of the Cavite Conference was revived and another study to update the 2004 feasibility study was initiated. Capt. Ibañez was requested by Pastor Jose Zabat to update the said study, who, with the advice of the latter, later came up with the recommendation to organize Cavite into a satellite field office as a start since the church system of organization does not allow the immediate composition of a group of churches into a conference.
In the same year, a few weeks after the study had been submitted to Pastor Zabat, then Area 10 (which was Cavite) formed a committee that would work for the creation of Cavite Mission. Members of those committee were as follows: Pastor Ernesto Denia – chairman; Pastor Ferdinand Barcoma, Sis. Jade Hintay, Bro. Rodolfo Alcaparaz, and Archt. Albert Zamora – members. Sis. Jade Hintay had the task of gathering data for the study. Capt. Lucio Ibañez was requested to attend the committee meeting held at Noveleta Seventh-day Adventist Church, since the NPUC ad hoc committee feasibility study was signed by him. In the meeting, Capt. Ibañez informed the committee of the updated feasibility study and advised the members that their main proposal should be what they wanted to happen, but should it be rejected, their fallback position would be to accept the scheme of first creating a satellite field office to be upgraded later into a mission then into a conference, if the criteria for such be attained.
Fortunately, in 2015, the mother conference CLC created the Cavite Satellite Field (CSF) at its 9th constituency meeting through the efforts of Pastor Albert Soltero, Pastor Ferdinand Barcoma, and some laymen of Cavite. Pastor June Canosa served as Field Secretary of the newly-created CSF. In January 2017, CSF formally took off by virtue of CLC Action # 2016-09-157. Pastor Ephraim Parulan held the baton of leadership as Vice President. On May 24, 2018, the North Philippine Union Conference (NPUC) Executive Committee voted on Action # 2018-80 recommending CSF mission status to the Southern Asia-Pacific Division (SSD) by virtue of CLC-voted Action # 2017-09-295. Finally, in September 2018, SSD approved Cavite Adventist Mission (CDM). In December 2018, NPUC Executive Committee elected CDM officers – Pastor Israel Bacdayan, president; Pastor June Canosa, executive secretary, and Josue Fofue, Jr., treasurer. Sometime later, Cavite Adventist Mission was renamed Cavite Mission (CM). At present, the Cavite Mission is divided into three areas – Area 1 (districts of Bacoor 1, Bacoor 2, Bacoor 3, Dasmariñas 1, Dasmariñas 2, Imus, and GMA), Area 2 (districts of CARONOKA [Cavite City, Rosario, Noveleta, Kawit], Trece Martires-Naic, Tanza, Maragondon-Ternate, and Magallanes, and Area 3 (districts of Silang 1, Silang 2, Silang 3, Silang 4, Tagaytay-Amadeo-Mendez, and Bailen, Alfonso-Indang) – totaling to 19 districts, and three single churches: Philippine International Church at the Adventist University of the Philippines (AUP), the Adventist International Institute of Advanced Studies (AIIAS) and the GMA Central (Maderan).